"It felt like home as soon as I arrived."
Cultivated on this campus across nearly 150 years, our culture and community are deeply rooted in the spaces we share. That's why the final pillar in Our Tomorrow is a set of carefully chosen capital projects that renew and elevate campus facilities that are central to our future:
Places that represent our university to the world and welcome both students and visitors to the warmth of our Panther community.
Places that bring our campus community together and burn into lifelong memories for our alumni.
Places that sustain the vitality of our university, as well as our region and state.
Our Tomorrow is a renewed vision for the spaces that bring us together.
For generations of Panthers, the Campanile is at the heart of so many memories — the tradition of campaniling, the sound of the bells and the experience of meeting and gathering with friends.
But as the Campanile approaches 100 years old in 2026, it is due for care and investment to ensure that it can continue bringing the UNI community together for the next hundred years.

Through Our Tomorrow, we will renew our campus
icon with a focused set of necessary investments.
 
‌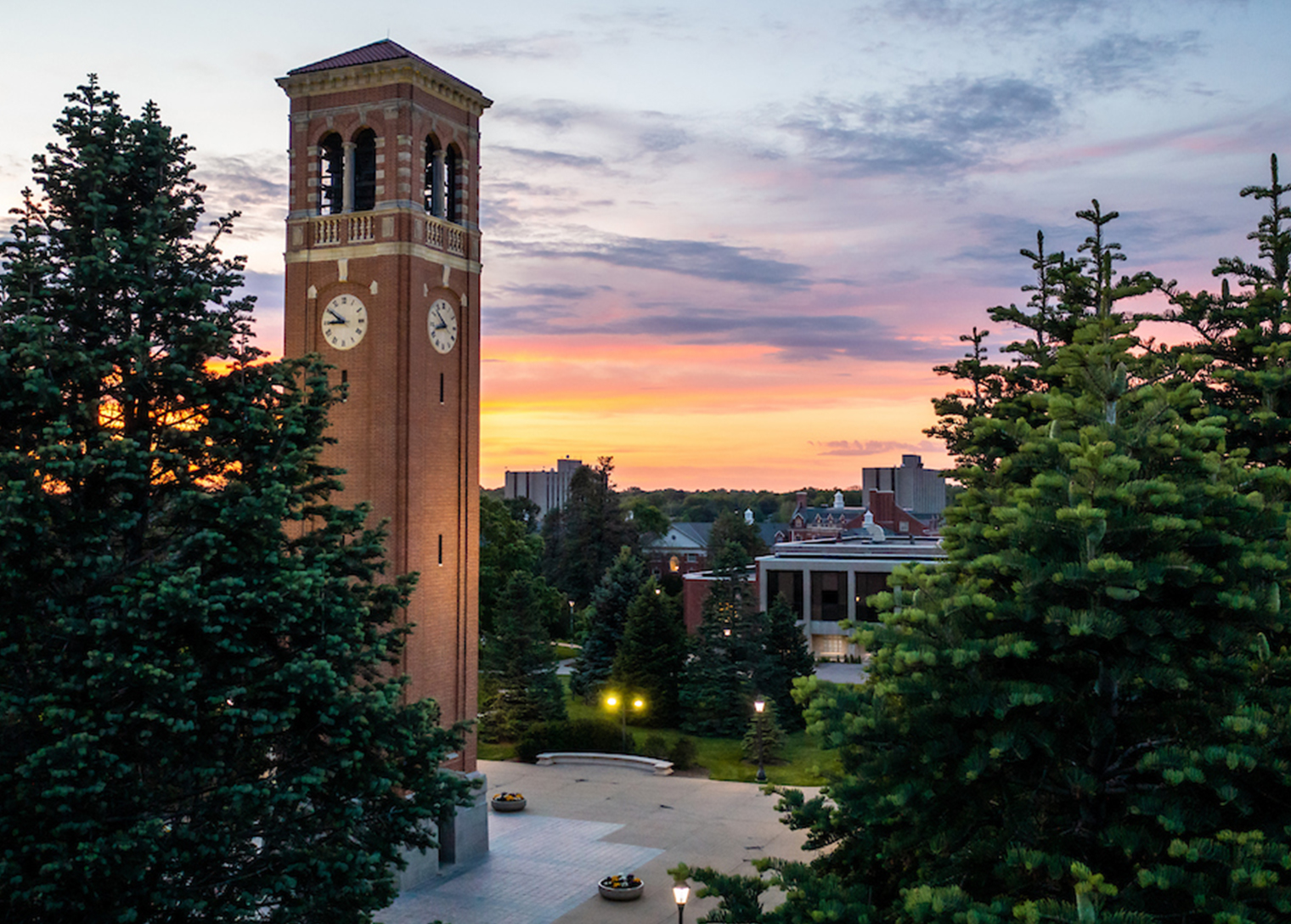 Gallagher Bluedorn Performing Arts Center
‌
‌Taking the Gallagher Bluedorn into a new generation means offering an uncompromising arts experience for visitors.
For 20 years, the Gallagher Bluedorn offered visitors from our campus community and far beyond the chance to experience some of the world's finest performances. In a typical year, the center hosts hundreds of events serving more than 115,000 visitors.
With your support through Our Tomorrow, we can elevate the Gallagher Bluedorn experience for all visitors and ensure we continue to provide a home for world-class performing arts for the Cedar Valley and the state of Iowa. This project will feature upgrades to the facility's interior and exterior, improvements to seating and several event space additions.

‌See the Gallagher Bluedorn project unfolding
Since it opened in 1976, our UNI-Dome has become so much more than just a building.
It's the home of Panther football and track and field, and the site of some of the most celebrated moments in the history of Panther Athletics. It's a landmark facility in our state, hosting community events, concerts and the Iowa High School Football Championships. It's a vital part of the life of our university and the Cedar Valley, and the front door to UNI for over 500,000 visitors every year.
Now is the time to build on the UNI-Dome legacy for the next generation. As one of the centerpieces of Our Tomorrow: The Campaign for UNI, we are taking on the most significant transformation of the UNI-Dome since its construction.


‌See the plans for tomorrow's UNI-Dome