"These are the programs of tomorrow."
From our early days as a teachers college to our comprehensive university program today, UNI has sent generations of Panthers out into the world to make a difference in their careers and callings.
In so many of their stories, the path to extraordinary impact begins with a faculty member who recognizes and connects with them, a class that unlocks an interest they hadn't known, or a program that gives their passions new focus and direction.
Our third campaign pillar — Academic Programs & Faculty — renews our investment in the people and programs that support student success at UNI and beyond, with an eye to the next generation.
Our Tomorrow is a confident plan to build the fields and careers that will define our future.
Academic Innovation Fund
Every year at UNI, faculty and staff bring forward new ideas with the potential to open up new career paths, transform student learning and respond to our state's needs.
Through Our Tomorrow, we will create an Academic Innovations Seed Fund that accelerates these ideas and ensures that UNI is always innovating.
This is a new way of supporting ideas faster — a venture fund that kickstarts new programs and innovations to get them off the ground faster, with funded initiatives designed to become self-sustaining on their own.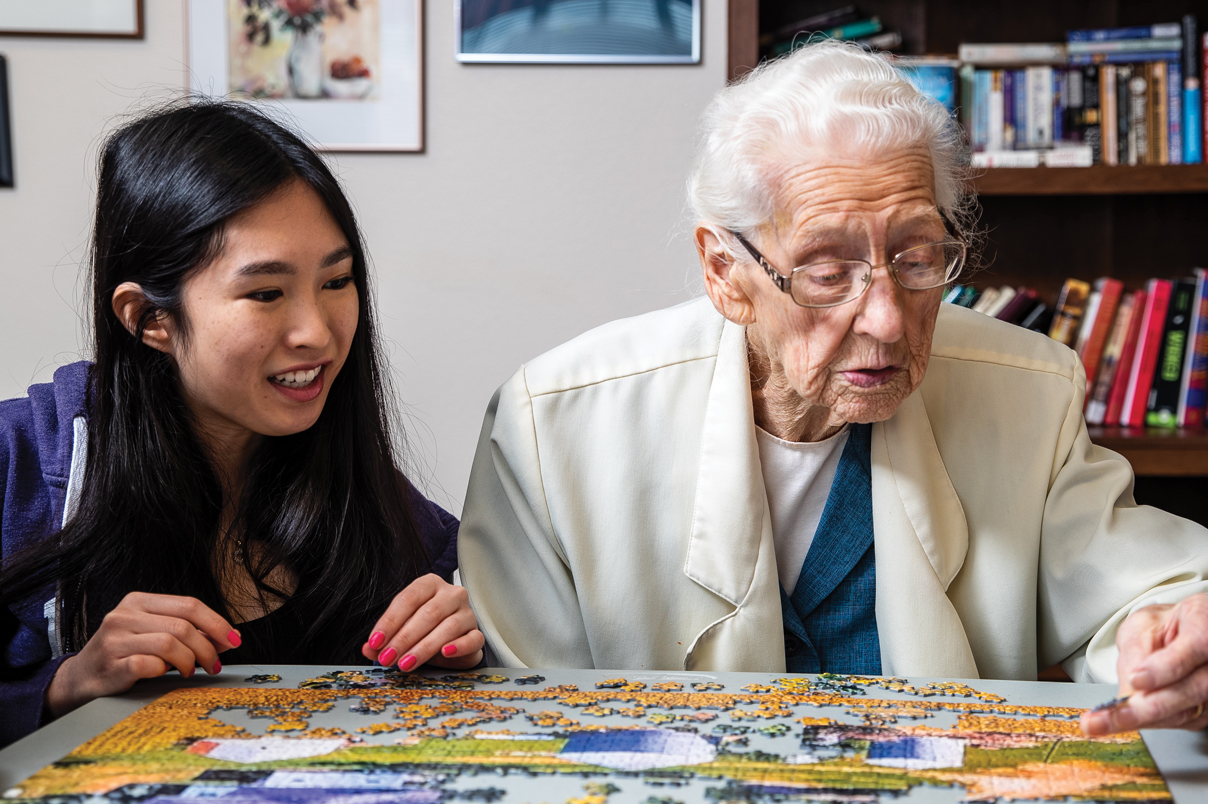 Faculty support
UNI faculty members change students' lives by going above and beyond as teachers, mentors and allies to our students.
Through Our Tomorrow, we will invest in recruiting and retaining faculty, building our faculty to support the growth of key programs, and supporting our faculty in their ongoing professional development and classroom innovation.
Ultimately, this is a chance to shape and support the faculty who will carry UNI forward through the next generation.
Innovative programs
Across UNI, our faculty have established distinctive and fast-growing programs that open up career opportunity for our students and target some of Iowa's workforce needs.
In areas from gerontology and communications sciences to supply chain and industrial management, UNI students benefit from these innovative programs today — but to keep up with their growth and pursue their greater potential, we must invest today.
Through Our Tomorrow, we will invest in UNI programs — existing and new — that open up the career paths of the future