The demands of today call on us to rethink how we look at education, career readiness and the challenges of a healthy society and democracy. To ensure that we can meet the needs of our students, state and world, we are launching a fundraising campaign more ambitious than any in our history. Together, we will build the UNI tomorrow needs.
We know you work every day to ensure our students are successfully meeting the challenges of today. But now we ask for you to personally invest in Our Tomorrow. Will you join us in building a better tomorrow?
To date, the UNI Foundation has raised over $187 million towards the $250 million goal. As we kick off the Faculty and Staff Campaign, your participation is critical to the success of Our Tomorrow – your gift will help us reach our goal and is an important investment in our university's future. 
You are able to choose any fund you would like to support! All gifts will strengthen UNI's ability to meet the challenges of tomorrow. This campaign will support all areas of the university — every college, every student.
We cannot build the university of tomorrow without you investing today.
Loyally,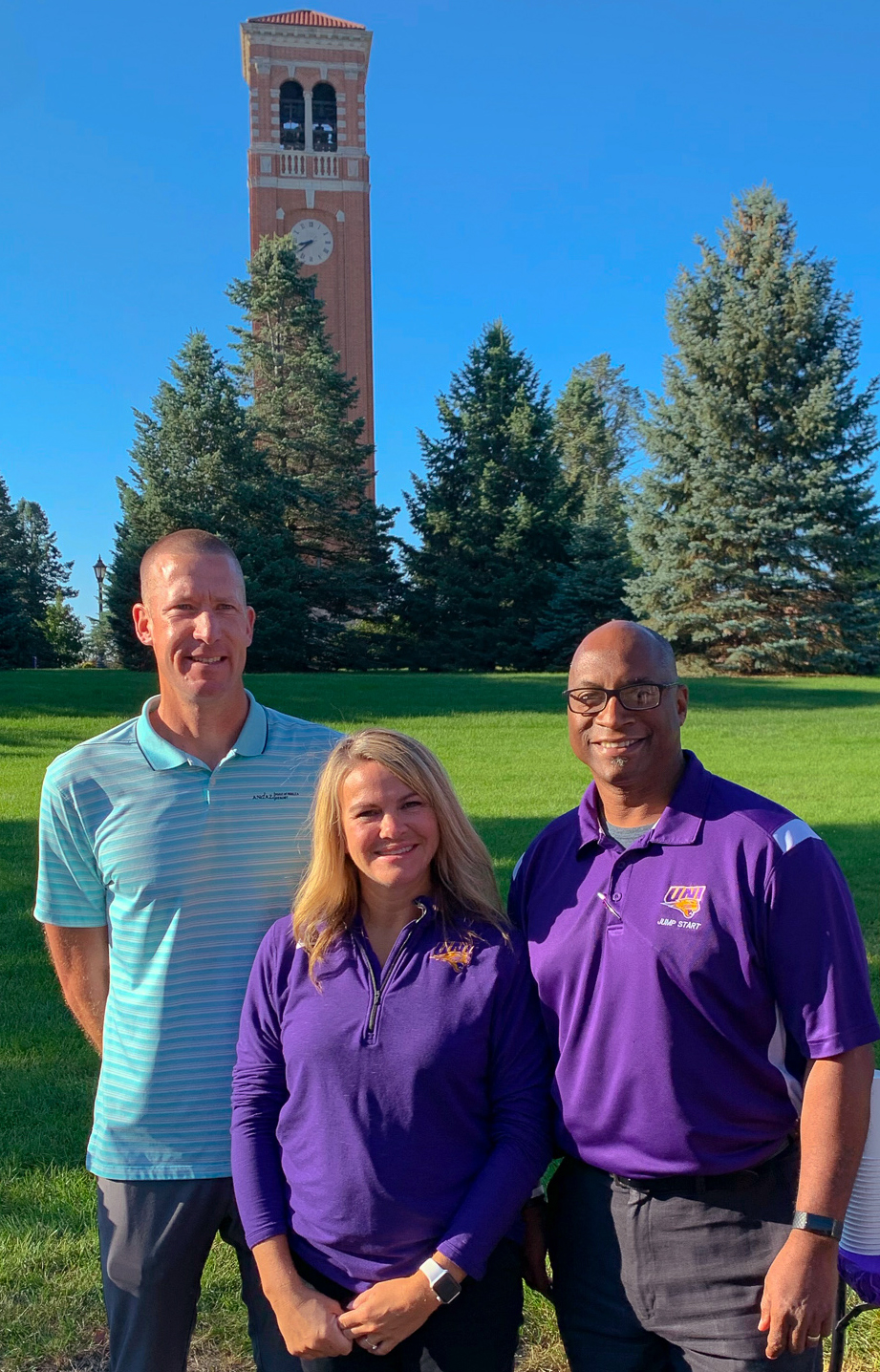 Christopher Larimer, '01
Professor of Political Science
Dee Paulsen, '02
Secretary, Office of the President
‌Robert L.Smith, Jr.
Executive Director, Educational Opportunity Programs & Special Community Services
Your gift makes a difference
Since 1876, UNI has built a community of people who stand strong and stand together, but never stand still. To keep that momentum for tomorrow's students, we're asking our colleagues and friends to support the Our Tomorrow campaign by joining the 1876 Society. By committing to a monthly gift of $18.76 or $800 cumulatively through June 30, 2026, you will join a select group of devoted, passionate and loyal faculty and staff. As a token of gratitude, you will receive a custom mug or flower pot created by UNI art student and ceramicist Anna Gilbreath if you make your pledge or gift by December 31, 2022.
Faculty & Staff Campaign Committee
Gwenne Berry
Jess Betts
Terri Crumley
Christopher Larimer, co-chair
Cassie Luze
Hillery Oberle
Leslie Prideaux
Jordan Rockwell
Dee Paulsen, co-chair
Robert Smith, co-chair
Kristin Woods