For students from across Iowa and beyond, the promise of a UNI education is life-changing.
It's the chance to be part of a community that feels like family. To find a program that turns their passions into a life of meaningful impact. To work with faculty who say "I see more in you" — and walk with them every step of the way to becoming who they can be.
Our Tomorrow is a path to greater opportunity for many more students, bringing the promise of a UNI education within reach for the next generation of Panthers.
Scholarships
UNI has always been a school of opportunity for students from all backgrounds — but to keep that promise, we must meet the changing needs of students and families in a changing economy.
Today, UNI is full of students making their education possible with a combination of grants and loans, as well as jobs and internships alongside their full-time studies. Every dollar of financial need that we can provide makes it more likely that students will be able to attend, stay and graduate from UNI.
Through Our Tomorrow, we will invest $70 million in new scholarship support for our students.

Types of Scholarships
Merit Scholarships
Need-Based Scholarships
Underrepresented Students Scholarships
Transfer Students Scholarships
Athletic Scholarships
Graduate Scholarships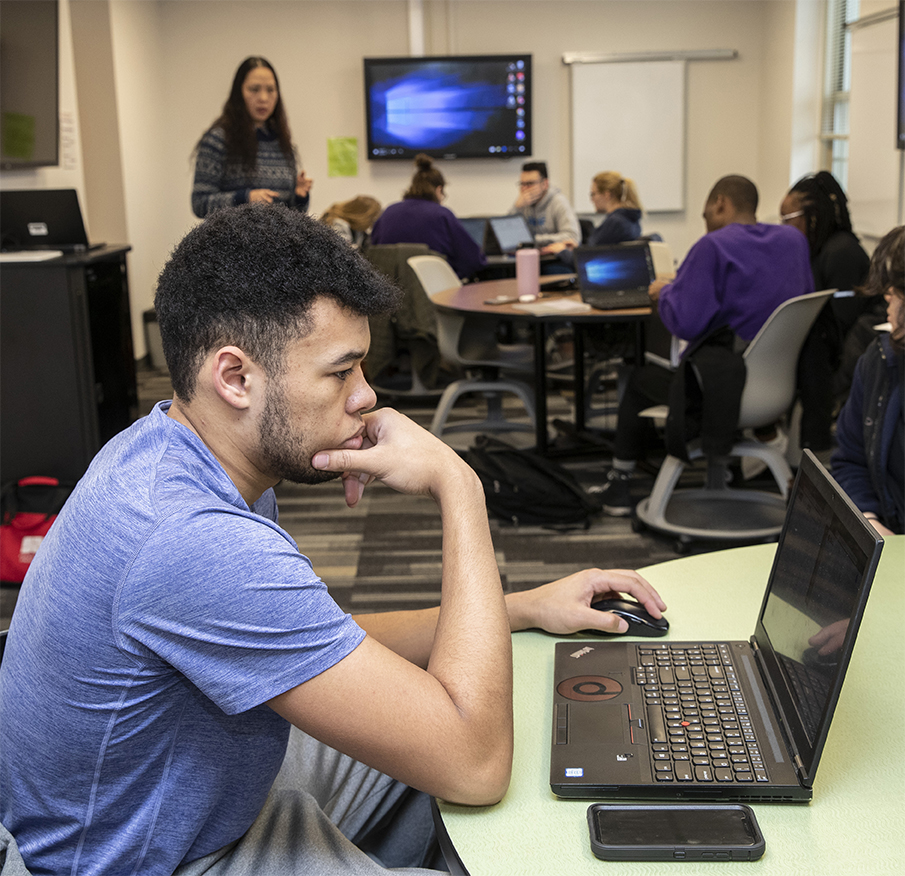 UNI@DMACC‌
For over 20 years, Des Moines Area Community College and UNI have partnered together to give Des Moines students the chance to pursue their career aspirations with a UNI education. The Our Tomorrow campaign has taken this partnership to a new scale.
The UNI@DMACC program now offers 11 online degree completion programs including elementary education, accounting and many others.
This partnership, housed at the DMACC Urban Campus, is the first of its kind in Iowa — creating a new path to opportunity for hundreds more Des Moines students at the state's first campus with a majority of students of color.
Immediate student impact
While scholarship support is critical for allowing students to attend the UNI, there are many other factors that allow students to finish an education at UNI.
With an increase in the cost of living, many students struggle to provide themselves with the essentials for surviving and thriving. Programs such as the Panther Pantry, Student Emergency Fund and Panther Completion Grant ensure that students can safely graduate from UNI, setting them up for a successful future.

Areas of Need
Panther Pantry
Student Emergency Fund
Panther Completion Grant
‌