A Facility for the Future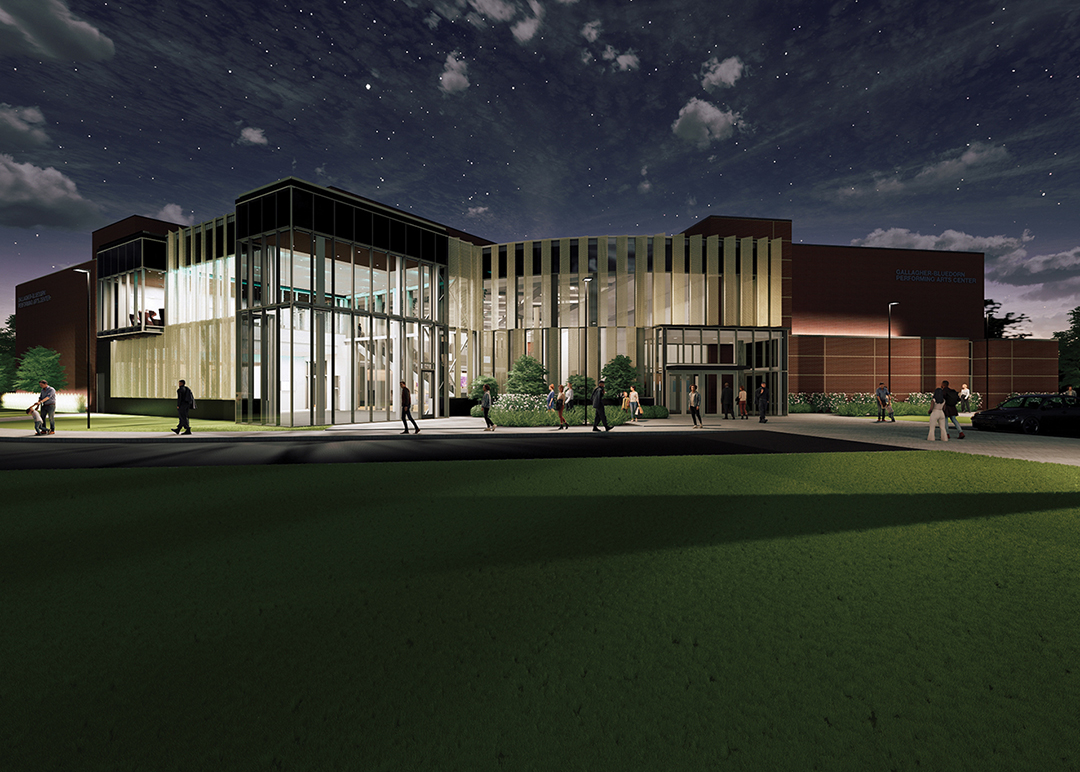 Visitors see some of the world's greatest performances in the acoustically superb, visually stunning Catherine Cassidy Gallagher Great Hall, yet patron amenities fall short of what is offered at venues of similar size across the nation.
Taking the Gallagher Bluedorn into a new generation means offering an uncompromising arts experience for visitors. With your support, we can create a modern, awe-inspiring arts experience from the reception hall to the final bow. These upgrades will elevate the space to a state-of- the-art facility that will continue to provide world class performing arts for the Cedar Valley and the state of Iowa.
Renovations for enhanced patron experience
New dynamic entry plaza for spring and summer socializing
New kitchen and food preparation spaces offering increased menu options and improved quality
The Marquee Lounge – a gorgeous event space with a built in bar – the perfect spot for a pre-show drink or light meal with friends, a pre-show talk, private dinners and a post-show nightcap
New expanded ticket office and concessions counters with double the number of points of service
Renovations of existing space
Additional frontage lane with multiple drop off opportunities
Greatly expanded modern restrooms with increased capacity
Catherine Cassidy Gallagher Great Hall seating improvements
Exterior paneling replacement with energy efficient paneling
Exterior redesign featuring giant windows into the lobby and lounge
Interior and exterior lighting upgrades and other amenities improvements
New collaborative office space for Gallagher Bluedorn and Waterloo-Cedar Falls Symphony staff members
The Gallagher Bluedorn renovation and expansion will be a $14.9 million project featuring several event space additions, upgrades to the facility's interior and exterior, and improvements to seating. The project will create approximately 14,000 square feet of new and renovated space.